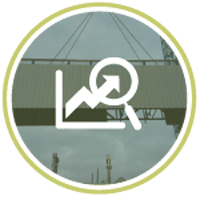 Risk Management
Providing a one-stop, slipform solution provides peace of mind to our clients. Each individual element has its own manager to achieve our high quality construction
Design
We develop bespoke slipform structure designs from first principles, ensuring that the particular needs of individual projects are correctly addressed
Safety
Our rig has been designed so there is a solid perimeter from the top deck, to the trailing deck, with no steps. This is to help remove the risk of falling materials and external penetration of cladding
Control
Our hourly advanced measurement technique mapping, provides our clients with a real time update of the construction phase of their structure, from anywhere with an internet connection
External Cladding
We have designed a solution that allows the cladding façade to form a solid barrier which provides additional protection to site labour, the public and the client.
Efficiency
All components have been designed with the on-site assembly in mind. We have reduced component weights, where practicably possible. For example the pre-installed trailing deck removes the major site installation of other systems and reduces overall site construction time.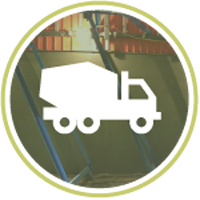 Concrete
We design a range of mixes that are proven to give a greater quality of surface finish and structural integrity. We have an in-house, dedicated concrete quality control manager to guarantee that the concrete arriving on-site is not just fit for purpose but reaches our high standards.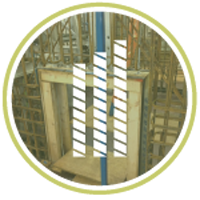 Rebar
To remove any on-site construction issue prior to commencement, we will re-design the rebar to make the process easier and safer for the construction process, all with the engineer's approval.